Facilities Hire
Good Shepherd has a range of facilities available for hire to the local community, outside of school hours for a small charge. Ample parking is available and most have self-catering canteen facilities available.
Listed below are details of some of the facilities that are available for hire (subject to availability).
For further information, or to make a booking, please contact the College:
Swimming Pool
Good Shepherd has a swimming centre with a 25 metre, eight lane heated pool operating throughout the year. The centre has been designed to cater for a range of aquatic activities. The lanes are extra wide for the comfort of our lap swimmers and squads. Water polo training and competition games are held at the centre, with the pool boasting extra depth for such activities.
For hire details and costs please contact:
Health and Physical Education (HPE) Centre
Good Shepherd's HPE Centre is a magnificent indoor, state-of-the-art facility designed to accommodate basketball, netball, indoor soccer, volleyball, badminton as well as major functions. The HPE Centre also has a stage area and access to a self-catering canteen.
HPE Centre Hire Tariff - $40 per hour
Theatrette
The Good Shepherd theatrette has 85-seats and is ideal for small drama and music performances, lectures and presentations.The theatrette contains plush tiered lecture-style seating, is fully air-conditioned, and has an integrated video and audio projection system.
Theatrette Hire Tariff - $35 per hour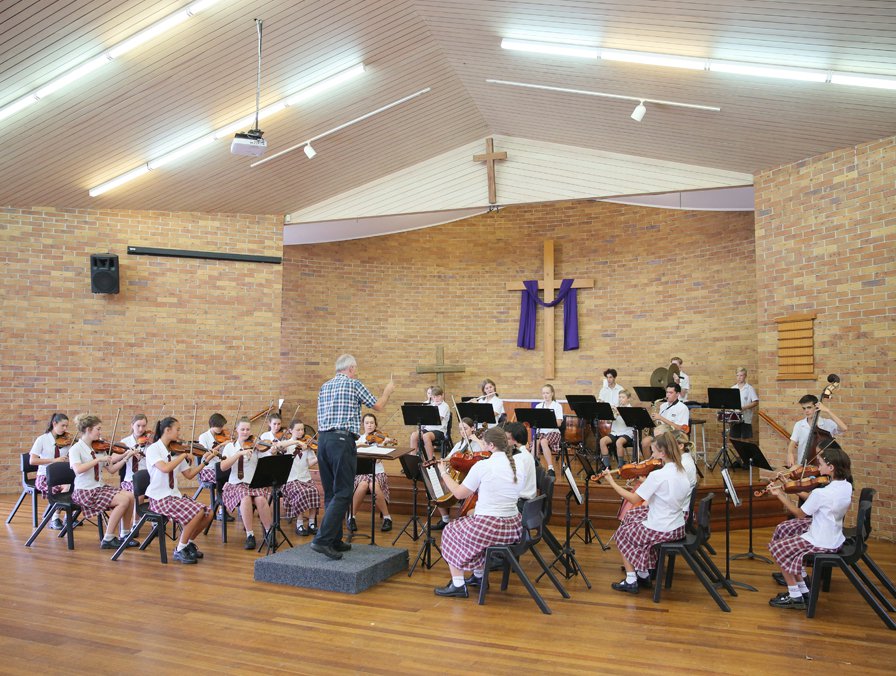 Chapel Hire
Unavailable due to renovations
Good Shepherd's Chapel is located at the entrance of the College and has seating for up to 200 guests, a stage and access to its own canteen area.
For bookings and hire costs please contact: